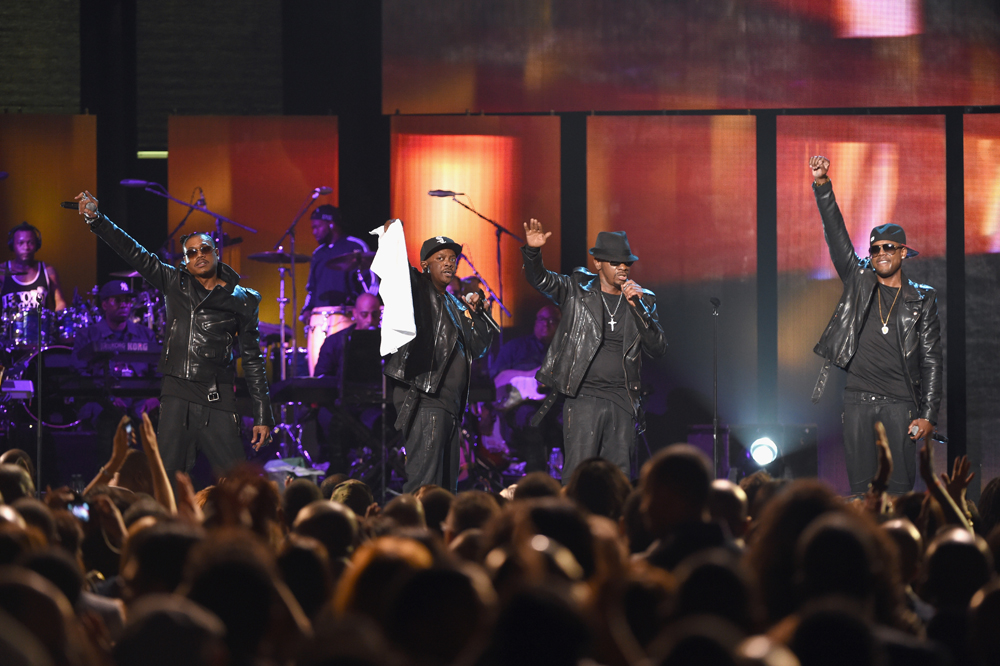 That Jodeci bug has everyone excited, and things are really starting to get interesting now!  With the R&B legends making their big comeback to the public eye with their performance at the 2014 Soul Train Awards, and their new single "Nobody Wins" featuring B.o.B coming very soon, the anticipation for a full album, and tour are growing heavy.
During some of their recent comeback interviews, the quartet hinted at plans for a major R&B tour that would shock and awe fans everywhere.
Welp, the cat might be out of the bag now, as it has been reported that R. Kelly would be joining Jodeci for the "Real Kings of R&B Tour"!!!
Although these are not facts just yet, famed TV personality and radio DJ, Big Tigger, took to Twitter earlier this week to get the rumor mills goin.
"I was just told this…. The #RealKings of R&B Tour is real!! JoDeCi & R. Kelly together!!! #jodecimusic #rkelly @rkelly @jodecimusic," he wrote.
Well wouldn't that just be crazy! '90s R&B heaven. Again, don't go running to Ticketmaster just yet, as these are only insider reports and nothing has been set, but if that is where the talks are going then we can only hope they work this out!
I was just told this…. The #RealKings of R&B Tour is real!! JoDeCi & R. Kelly together!!! #jodecimusic #rkelly @rkelly @jodecimusic

— Big Tigger (@BigTiggerShow) December 3, 2014