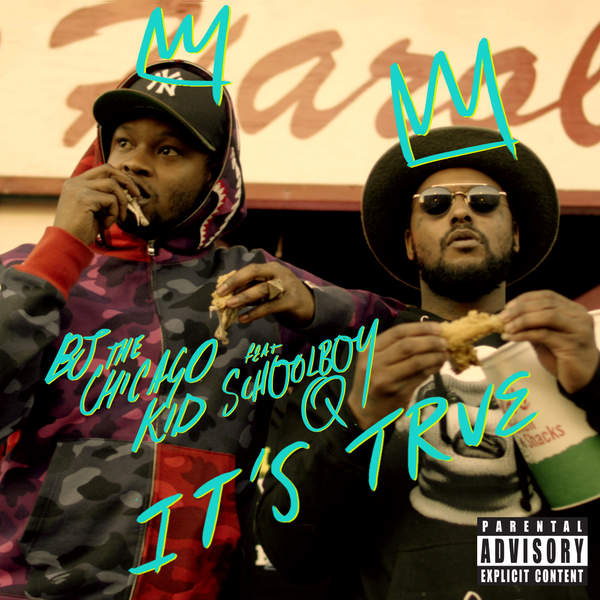 Known and loved for his gritty, soulful vocals BJ the Chicago Kid flexes his rap skills to get a strong message across on his new song "It's True" featuring Schoolboy Q. The two artists reunite since topping the charts with Q's hit single "Studio," which recently received a Grammy nomination for Best Rap/Sung Collaboration.
The song was initially a hidden track on BJ's new EP The M.A.F.E. Project, however demand for the track has been so high, it has resulted in organic radio spins from outlets like SiriusXM. On the song BJ delivers heartfelt and emotive lyrics about how delicate life can be, through a chopped-and- screwed spoken word style.
"I was initially very nervous playing the track for SchoolBoy Q," BJ told The FADER. "This track is something that is very personal to me. It is a PSA. Its mission is to let people know that you do not have to be involved in gang like activity to be affected by it, to be hurt or killed by it. This life is real and can hurt the most innocent of people. When SchoolBoy heard it for the first time he loved it. When he got in the booth we created magic once again."
Now, officially releasing the song as a single, the duo bring the record to life with a stunning visual set in Chicago, showing some of BJ's stomping grounds and even the famed Harold's Chicken Shack.