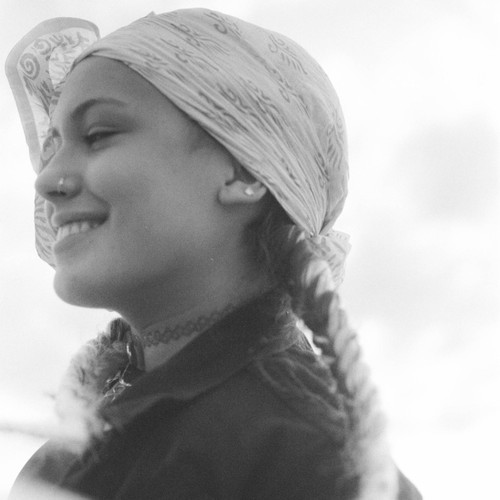 This past August, we were very impressed with a young talent out of Cali named Telana.  She made her official introduction to the internets with her debut EP 'Aether,' which was a short 3-song project that showcased the 17-year-old's raw soulfulness, which felt well beyond her years.
While that project boasted an overall chill, ethereal vibe to the production, the singer-songwriter has now shared 3 new songs via her Soundcloud under the simple title of "new age soul." Surprisingly she is exactly on the money with that confident label as the 3 song collection can fall easy under that classification. Not futuristic but retro for sure, as the opening song "Me Time" bounces with '80s synth percussion. The second joint "Lose My Cool" feels like much of the new age soul that has been coming out of the UK, with a horn filled, hip hop inspired drum loop.
"In awesome loving memory of uncle Kirv, the man who taught me to get groovy with it," wrote Telana with the release.
The last song is titled "Everything" and features a Sly Stone style bridge, which makes us feel like if the youth are making records like this, 'everything' is all good!
Take a listen below!