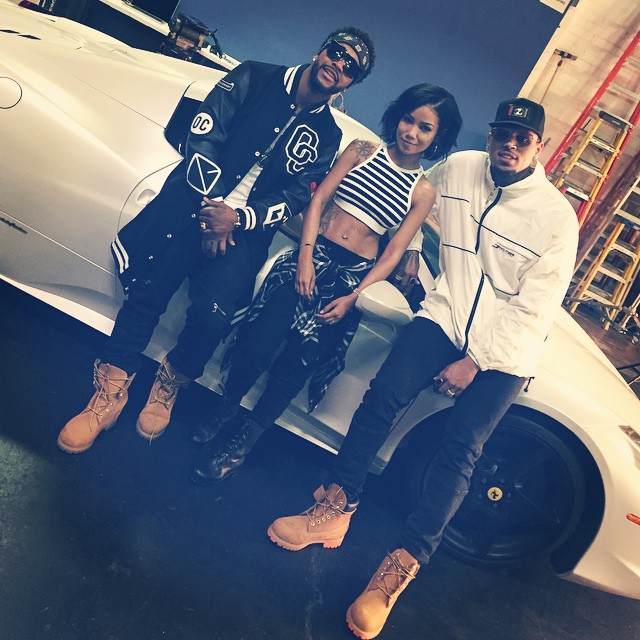 Everything's good like it's "Post To Be" for Omarion. The R&B star released his stellar new album Sex Playlist last month, and has found great success once again with his catchy radio single "Post To Be" featuring Jhené Aiko & Chris Brown.
Continuing his push into the new year, Maybach O has linked up with his two R&B friends to shoot the official visuals in Los Angeles.
Posted up against a white Ferrari the trio pose for the camera as they gives fans an early peek at the upcoming video.
Check out some more pics below and stay tuned!