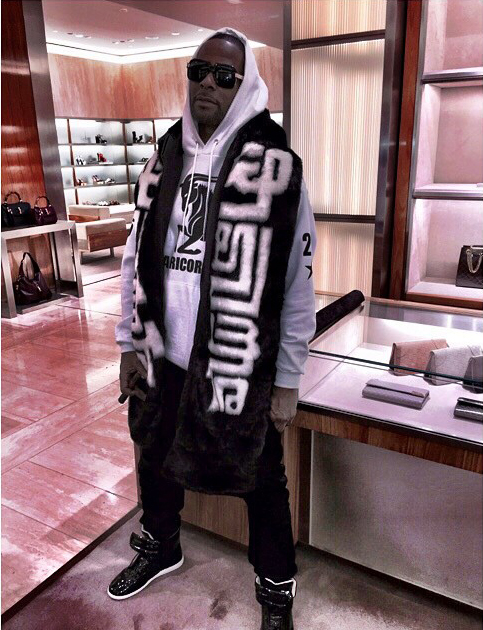 R. Kelly celebrated his 48th birthday in Atlanta on Thursday.  During his trip he stopped by V103 for an interview with Big Tigger and turned up with the station staff.
In addition to fielding some love and sex and questions from the listening audience, Tigger asked Kellz to share his thoughts on the controversial Lifetime Aaliyah biopic.
"Can't nobody play me homie, you got to know me to play me," he said. "Why should I watch something that's not real, when I'm REAL!"
The R&B king also shared some info about his upcoming album, which he called the "one two punch project." While last year he revealed that he was working on a House music album, Kellz now says he is working on a Hip Hop album. "It's like Hip Hop, then it's like a 'Chocolate Factory' album all over again, a modern [version]," said Kelly.
"You get to a point man, you successful you've won the awards and all of that man, it's not really all about that man. I've never been born to win awards noway, I've always been born to touch. So I'm doin 'I'ma touch you music.' One way or another I'm going to touch you." he said.
Check out the clips from Kellz new interview below, and if you missed it yesterday hear his new "Happy Birthday" song here.