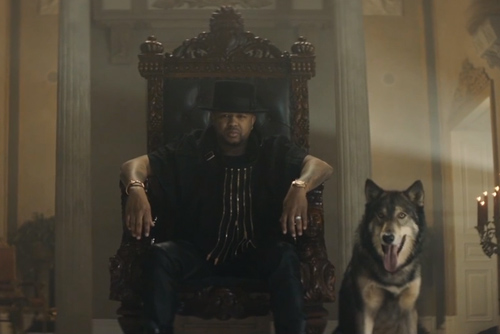 A new year calls for new things, and that's exactly what singer-songwriter The-Dream is planning.
With his two new singles "That's My Sh*t" and "Fruition" currently poppin' through the streets, the sought after artist has fans ready for him to bring that old thing back.
Reuniting with Tricky Stewart, Terius "The-Dream" Nash has announced that Crown – which is the first part in his dual EP – is set to be released on March 31 with Jewel soon to follow.
Speaking about the projects Dream stated, "Crown is more modern R&B, and Jewel will be more what you might think of as my songwriter side, the songs I might have given to other artists before. If you put me in a box, Jewel is more what you get when that box is open. But I'm not limited by any box I've been put in—every year I'm expanding and growing, and it makes for a more interesting plot."
Crown/Jewel follows the free EP Nash released in July, Royalty: The Prequel, and will be released via his Contra Paris label – an imprint on Capitol Records.