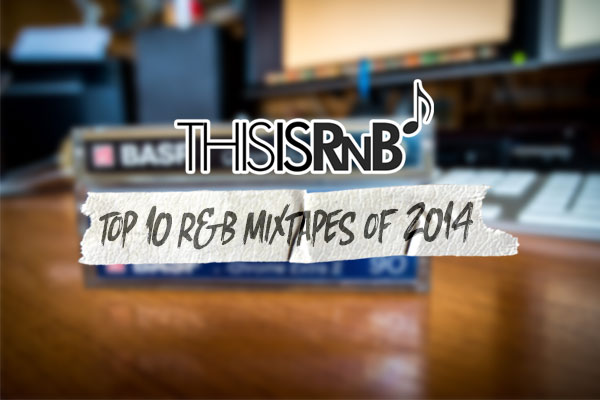 Y'all thought we forgot, huh? Although a little time has passed since 2014 ended, we couldn't leave you without a recap of the year's finest. Indeed, 2015 has already kicked off to a great start, but last year saw some of R&B's most talented artists drop great pieces of work. While many of the best mixtapes or EPs came from new and growing artists in the genre, that doesn't mean they didn't put out work that parallels the veterans. Some, that we are proud to say, produced better material than artists who delivered full length projects last year.
While 2013 had us screaming the praises of Sevyn Streeter and Jhené Aiko, made us fall in love with Maxine Ashley and Tinashe, and let us know that Adrian Marcel was what the industry had been missing, it was last year that really solidified the fact that the new class of R&B artists are playing no games.
Doing our job to keep you up on the music that deserves to be heard, our "Top 10 R&B Mixtapes of 2014" list will either remind you, intrigue you, or wake you the hell up and let you know how much you've slept on some of the most talented emerging artists of the year.
So, moonwalk back to last year and press play on the "Top 10 R&B Mixtapes of 2014" below!
#10. Tory Lanez – 'Chixtape 2'
Canadian singer-songwriter Tory Lanez knocked us off of our feet this year with the release of his R&B mixtape Chixtape 2. Serving as the first of his two releases of the year – the second being Lost Cause, which focused more on his rap skills – the mixtape gave us a sense of nostalgia as he sampled many favorites of our youth.
Co-producing most of the project, the 22-year-old multi-talent made sure to stand out with both his vocal and production ability on the impressive project. Taking us back to the '90s with "R.I.D.E.," which samples Ginuwine's "Pony," and the surprising "All That" – which samples the theme song from the popular Nickelodeon show – along with "T.L.C,"  a sample of super group TLC's smash hit "No Scrubs," Tory's melodic voice shows song promise in his future as an all-around artist. – K.P.