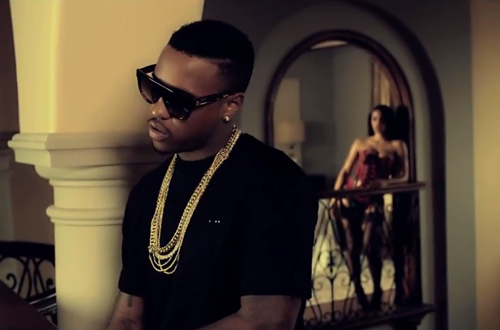 Jeremih finally rolls out a video for his DJ Mustard-produced smash single "Don't Tell 'Em," which peaked at No. 6 on the Billboard Hot 100.
In the Eif Rivera-directed clip, the singer/songwriter and his lady take over a mansion, enjoying each others company in every room. From a rose petal fill bubble bath, to plush sheets, Jeremih and his sexy co-star keep their love affair on the down low. Later on he meets up with his boys French Montana and Ty Dolla $ign to get the party going.
Jeremih is prepping his third album Late Nights for a Valentine's Day release.
Peep his new video below: