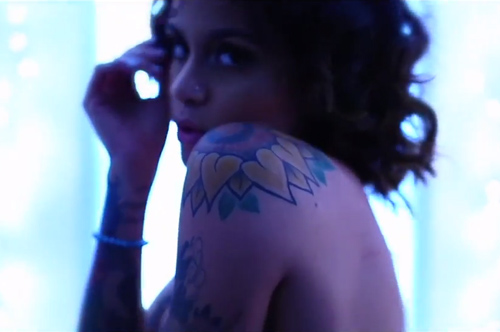 Rising Bay Area artist Kehlani is getting her freak on this year. Premiering the music video to her song "First Position" off of her debut EP Cloud 19, the singer takes the camera's into the bedroom in the steamy visual.
Cooing out the lyrics "Let me put you on," she propositions another female to try something new. "Stop messing with those boys get you a lady, keep it 100 grand don't try to play me," she sings.
"The inspiration behind the song was me trying to show young people in the LGBTQ community that you don't have to hide anything. You can be adventurous and outspoken about your sexuality," Kehlani tells The FADER. "It wasn't too aggressive, but it wasn't too safe—it pushed the buttons I needed it to push."
Accordingly, the David Camarena-directed video features two leading ladies and not a man in sight. "I absolutely love it!" Kehlani says.
Check out the NSFW visual below: