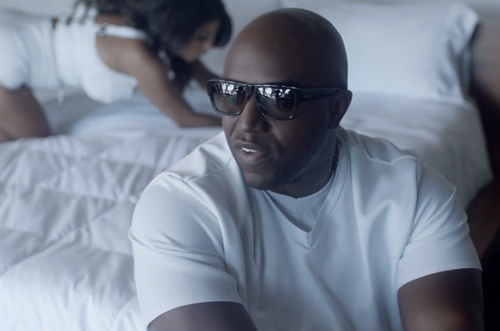 Rico Love takes a break from the catchy club singles and puts his heart on front street with the visual to "Somebody Else."  The heartfelt ballad is the first single off his long awaited official debut album Turn The Lights On.
Rico flexes his falsetto and admits his faults for letting Miss Right get away, while she has found comfort in another, Rico lets the emotions run strong.
"Every melody has a way of reminding me of one of your favorite songs / And I know we can't turn back time /I know we can't right those wrongs," he softly sings.
"I salute Parris for directing such an amazing video. It's a mind trip because you don't know if these two people are present with each other or figments of each other's imaginations," Rico shared about the video. "The symbolism is genius and a perfect visual description for the song about a love lost."
Watch the emotional video below: