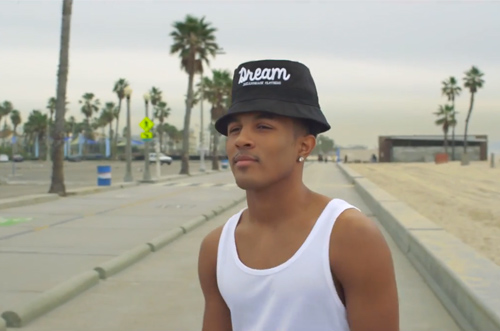 Up and coming R&B heartthrob Anthony Lewis is proving that he's not the young boy we met 4 years ago.
Following the successful debut with his remake of the '90s classic "Candy Rain," the Cali native has returned with his new single, "It's Not My Fault" featuring T.I. While the official visual is on the way, the young singer has dropped an all grown-up lyric video to help us imagine with the full length will be like.
Filled with sexy ladies of all shapes and sizes, the fun video – shot on and around the beach – gives us a taste of what type of life A. Lewis is living nowadays.
Take a look at the lyric video after the jump.