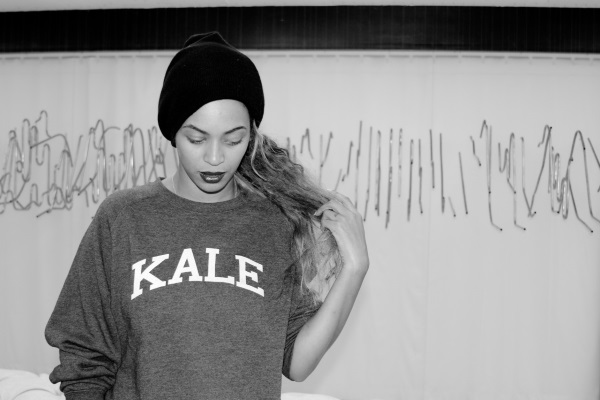 You can always count on Beyoncé to spread motivation to her many loyal fans. Whether it's through women empowerment tunes, or forcing our kids to get up and move to end childhood obesity, Queen Bey has found many ways to encourage us to live a better and healthier life.
While the latter portion of 2014 saw the megastar announce her plans to partner with Topshop for an athletic line, this week saw the announcement of the influential woman partnering with a vegan meal delivery service.
Catch more after the jump!
The singer, who was very vocal about taking the 22 Days Nutrition challenge back in 2013, has now chosen to team up with physiologist Marco Borges to develop a home delivery service by the same name. Using the service to encourage her fans to partake in and enjoy a more plant-based diet, Beyoncé says, "I am so grateful that I took the challenge and credit Marco with leading by example." The singer went on to state: "He is the most energetic person I know and it's all because of his decision to live a healthy lifestyle.  He came up with a great program to get people motivated to make better nutritional choices.  All you have to do is try.  If I can do it, anyone can.  I am excited to partner with him."
The longtime fitness expert, who has been a leader in the field for over 20 years, says it's really not about asking everyone to become a vegan but rather to make simple healthier food choices so they can live a more energetic and productive life.
"I am humbled by this incredible partnership and excited to share the many benefits of a whole-foods plant-based diet," says Borges.
According to the site, the meals – which are 100% plant-based and made with organic ingredients, non-GMO, gluten free, soy free and dairy free – are delivered once a week to those who order the plans. Those who chose to give it a try can choose from three plans: 1 Meal A Day – lunch or dinner; 2 Meals A Day – lunch and dinner; or 3 Meals A Day – breakfast, lunch, and dinner. Each meal ranges from a mere $9.76 to $16.50 and orders can be placed here.