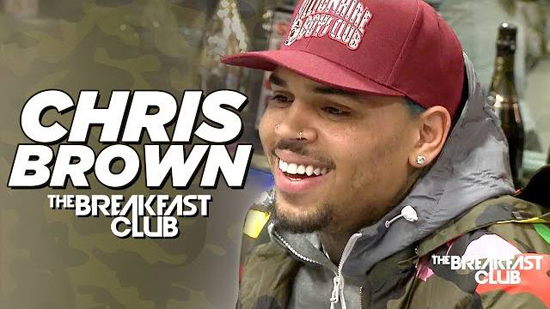 Breezy speaks. And he's speaking a lot.
With the "Between the Sheets" tour kicking off and selling out, Chris Brown has been making his promo runs to make sure they continue to sell out. Stopping by Hot 97 to talk with Nessa last week along with tour mate Tyga, the interview primarily focused on Tyga's drama surrounding his label and his alleged relationship with 17-year-old Kylie Jenner.
This time though, Breezy hit Power 105's 'The Breakfast Club' to promote their joint album Fan of a Fan and to let the world in on how he felt about a few things. While he was definitely asked about his thoughts on Tyga and Kylie, the interview touched on topics such as his relationship with both Karrueche and Rihanna, his reignited beef with "singing rapper" Drake, the new era of R&B singers, the domestic violence ad aired at the Grammy's, and much more.
In addition, Breezy (and Tyga) also hit Hot 97's 'Ebro In The Morning' for a candid interview. Catch both below!