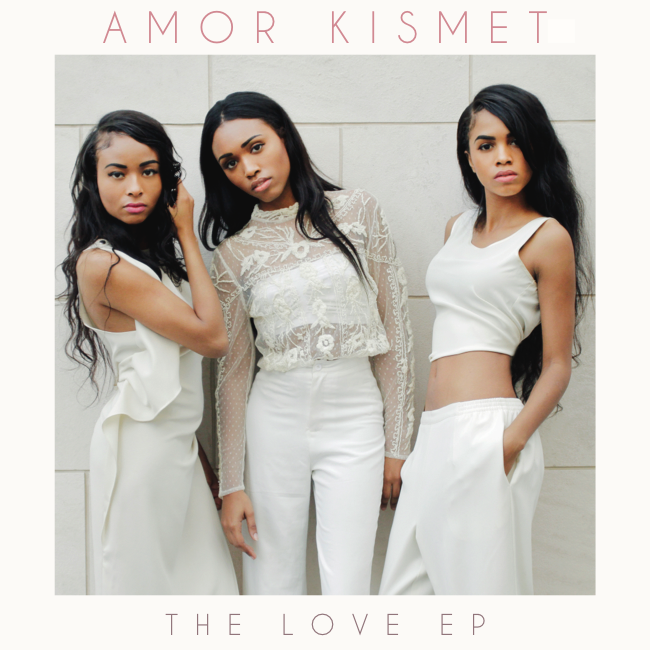 Emerging trio Amor Kismet (comprised of three sisters, Erika, Crystal, and LJ) make their official introduction with the release of their debut project, 'The Love EP.'  The girls previously won Bill Werde's (Billboard, Rolling Stone) #FlashUnsigned competition with high praise.
The new EP marks their first release of recorded music since making their live debuts in L.A. at the BET Experience and in NYC at SOB's this past summer. The girls are also currently featured as "Emerging Artists" in Billboard's Power 100 issue, out now.
Inspired by artists like Aaliyah, Rihanna, and Sade, their music combines Pop, R&B, Soul, Dance, and world music influences, for a sound they call "pop fusion." The three sisters co-wrote all the songs on the EP, with production by Bill Zimmerman and Michael Dean. The ladies also play guitar and congas, which have become a staple at their live shows.
Give their debut EP a listen below… What do you think?