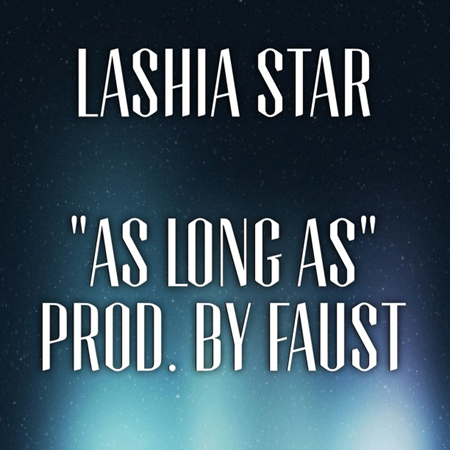 Known as the 'little lady with the big voice', indie R&B artist LaShia Star has shown audiences in a number of venues that she is more than a singer; she is an entertainer on the verge of becoming the next musical phenomenon. A writer as well, LaShia has vowed to bring back the 'feel' of R&B.
​Born and raised in North Philadelphia, ​Kyisha 'LaShia' Smith has had music around her all her life. As a result of her father being a DJ, she has been exposed to different artists and different genres; but LaShia gravitated more towards the allure of R&B. Listening to the music of Toni Braxton, Brian McKnight, Whitney Houston, Anita Baker, Stevie Wonder, Alicia Keys and Marsha Ambrosius from childhood well into adulthood, helped fuel her passion for becoming a singer, songwriter, and more importantly a star.
"As Long As" is the first single from Lashia's debut album being released in late spring independently. The album is being Executive Produced by Richard Stackhouse and will feature productions from Faust, Tdubbbeats, and many more.
Take a listen to her brand new single below:
You can pick up the "As Long As" on iTunes now.
For more info check out Lashiaonline and follow her on Instagram and Facebook.