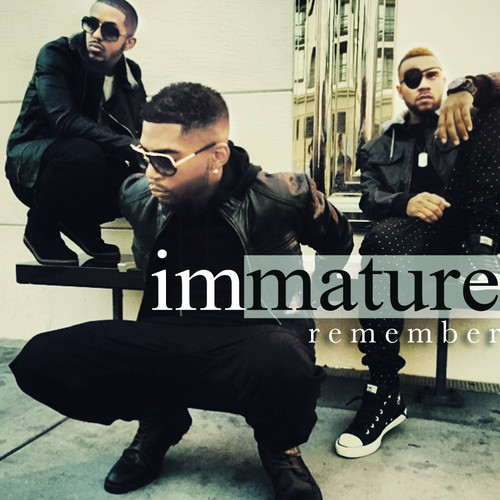 Last November, Immature shocked fans everywhere when they surprised with the brand new song "Let Me Find Out," but that was only the beginning, as they have plenty more in store for their official comeback. As a Valentine's gift the R&B trio has released a brand new free EP entitled 'Remember.'
On the set, Marques "Batman" Houston, Jerome "Romeo" Jones, and Kelton "LDB" Kessee revisit their teenie-bopper hits such as "Never Lie" and "Please Don't Go," as well as give fans new songs, previewing the sound of their upcoming album.
"We feel so excited to give our fans some of our old hits with a new sound," the group said in a statement. "It's like reminiscing or going down memory lane, and the new sound will gain new fans. And hopefully all our fans old and new will love the music."
Reportedly, the group will embark on a national tour to promote the album later this year and according to Complex, they're in talks with VH1 and Lifetime to produce a biopic.
The trio will release their official comeback album Forever on May 2.  Listen to their brand new project below!
For more info visit immatureofficial.com.