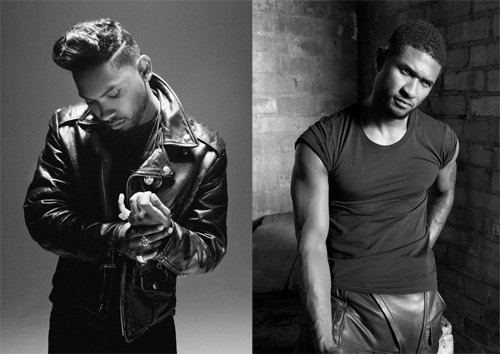 Some of us might still be trying to adjust to writing 2015 over 2014, but from the looks of things, it's going to be one hell of a year. With the release of some pretty awesome albums last month, and some great singles to prep us for the warmer months, the standard for what the remainder of the year is going to bring has already been set – and set high.
After releasing his free project at the end of 2014, R&B singer-songwriter Miguel has all of us patiently waiting the release of his third studio album. If you are one of the many people wondering when that will be, fret not, RCA executive Mark Pitts is here to deliver a nice message.
Read more below:
Sitting down with Billboard, the President of RCA's urban music department and CEO of ByStorm Entertainment, dropped a few gems about some of the artists on his roster. Namely, Miguel, Usher, and Treasure Davis. Stating that his goal is to build his own LaFace Records, the talented record man told the famed outlet, "That's the era I come from and the thing I pay attention to: developing quality artists."
Pitts, who played an intricate part in making rapper J.Cole's last album storm the charts, revealed that Miguel's next big project is right around the corner. "We're 90 percent done. Its working title is Wild Heart and we're talking second quarter. He's more confident, and it's going to show in the music, his look and in the videos. Miguel is ready to push the button," he said.
While Miguel is getting ready to roll out the project in what Pitts hopes to be the spring of this year, Usher 's upcoming album is still awaiting a release date. Telling Billboard, "We started back up a couple of weeks ago, cutting a few more records. Now it's about putting the album together. We're 85 percent there," the reportedly titled UR will hopefully see it's release before the fall of this year as well.
Also discussing the release of other artists' projects such as the eccentrically sounding Treasure Davis, newcomer Luke Christopher, and unreleased guy group History in the Making, the man behind the magic shed light on many different situations in the industry including the growth of the R&B genre, race, and more.
Check out the full interview here.