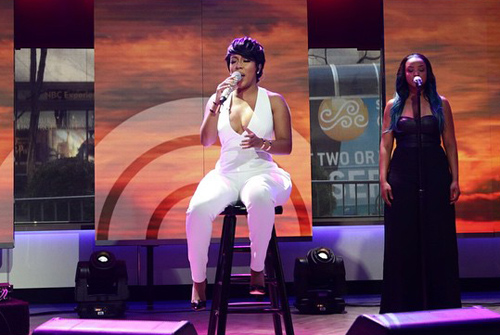 With her "My Twisted Mind Tour" already underway, R&B songstress K. Michelle is making sure she shares her voice any way she can. Stopping by the "Today" show on Wednesday, the curvaceous singer donned a white jumpsuit and short cut as she belted out "How Do You Know."
The song, which can be found on her latest album Anybody Wanna Buy A Heart, has become a favorite of fans and is a very sentimental part of her story.
Stating, "I'm away from my son, but at the end of the day, I have to take care of him and I need to get out there and sing for my fans. I fought so hard for this," before going on stage, the singer made sure to put her all into the vocally stunning performance.
Watch K do her thing below: