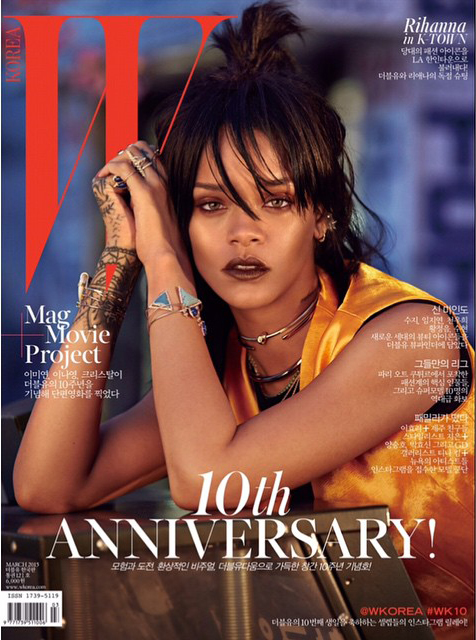 Rihanna spent Valentine's Day evening watching the NBA All-Star Saturday Night at the Barclays Center in NYC, and shortly afterward she revealed her triple cover spread for W Magazine Korea.
The 26-year-old singer looks incredible on the three covers, shot by Dennis Leupold, which celebrate the fashion publications 10th anniversary.
In the first, she looks elegant wearing a satin, mustard colored top and custom jewelery including bangles and necklaces. In the second she seduces the camera sitting in a wooden restaurant booth wearing a royal blue coat and contrasting red strappy sandals with little bows on them. On the third she wears a sexy white dress with a zip detail at the front, and white tuxedo jacket over her shoulders.
It's not just the magazine who is celebrating a ten year milestone though, as Rihanna tweeted that it's been 10 years since she first signed her record deal.
"And @ciarrap helped me celebrate 10 years yesterday since getting signed!! God is powerful! #trailerparkAfterDark," she said, posting a snap of cupcakes and balloons.
Check out the other covers, and an additional shot from the issue below: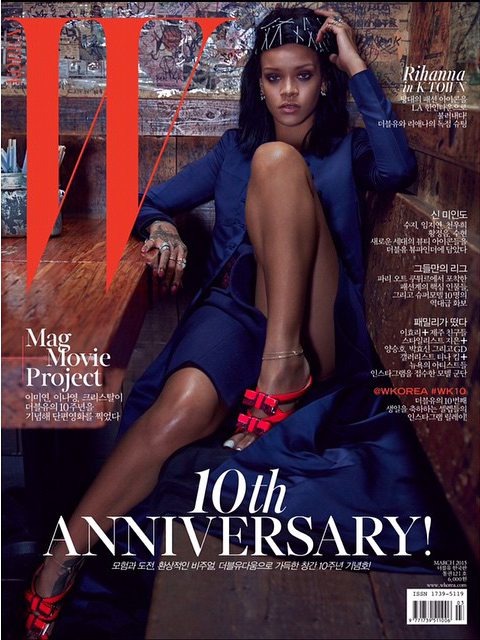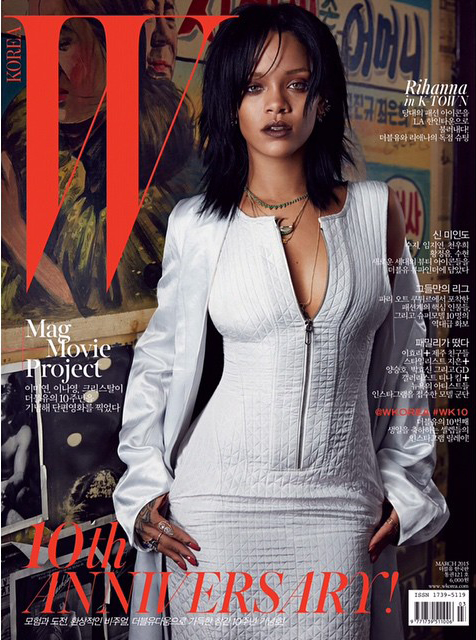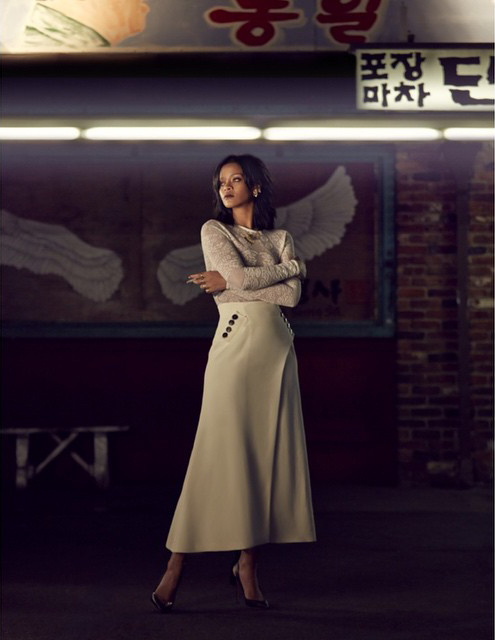 And @ciarrap helped me celebrate 10 years yesterday since getting signed!! God is powerful! #trailerparkAfterDark pic.twitter.com/tZxYmdo9Rj

— Rihanna (@rihanna) February 9, 2015