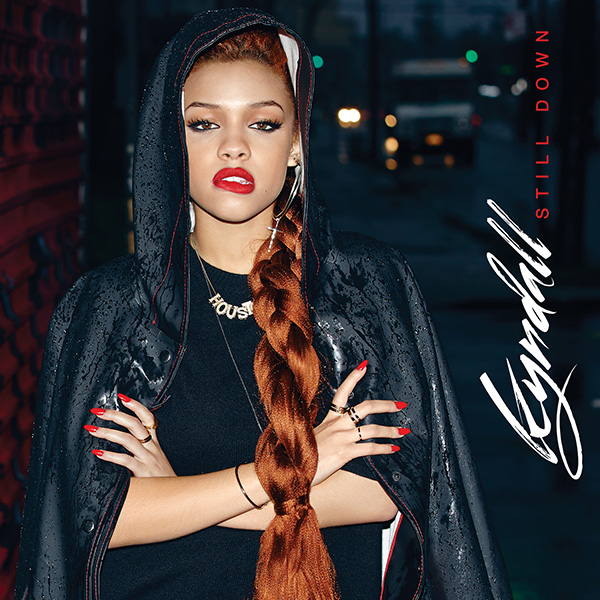 Since early 2014 we've been telling you to watch out for up-and-coming Atlantic Records signee Kyndall (previously Kendall). Now, as a surprise introduction the 19-year-old singer/songwriter makes her official debut with her 'Still Down' EP.
The Houston native is a gifted vocalist and songwriter, but talented truly runs in her blood, her father is El DeBarge. She started out acting though, appearing on TV and in films prior to signing her record deal off an audition tape that surfaced online.
Originally slated to make her debut last year, Kyndall recorded a full EP, but was unsatisfied with the sound and asked the label to shelve her first project at the last minute. After taking some time to regroup, she headed back into the studio with Chef Tone and Maejor to work on what would become her debut EP, Still Down.
The six-track project includes production from heavy-hitters including DJ Dahi, Boi-1da, Maejor, and Adonis. She opens up about infidelity on "Playing Games," and reconciliation on the title track, while other highlights include the Sting-sampled "Bullet."
"If I could package this EP in a gold case and wrap it up, I would," says a confident Kyndall. "I'm so obsessed with my project and I feel so happy just being able to say that. I'd listen to it even if it weren't my own."
Stream her debut EP, and watch the video for "Playing Games" below!
Follow Kyndall on Twitter and Instagram @OfficialKyndall.
[via Rap-Up]