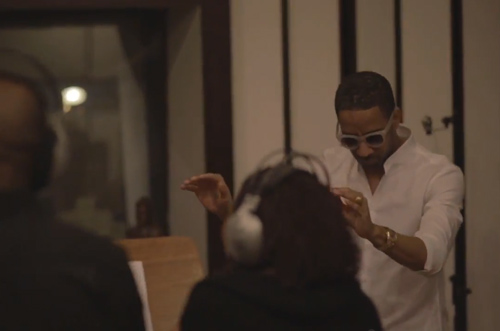 Ryan Leslie revolutionized the behind-the-scenes in-studio recording videos years ago. After taking a break from these visuals for a while, he is now back with 'The MZRT Studio Series,' a collection of recording videos showing the creation and creative process behind tracks from his upcoming LP MZRT Album.
Known for his tireless work ethic and musical gifts, the multi-talented artist brings fans into a session for his new song "Never Break Down," showing his production work and conducting of a choir and brass section.
The MZRT Album, which stands for "Magnificently Zealous Renegade Takeover," is the 6th studio album from Ryan Leslie, featuring the singles "New New," "Who Wears The Crown," and "No Prisoners," it is available for pre-order here.
Peep his latest in-studio video below: