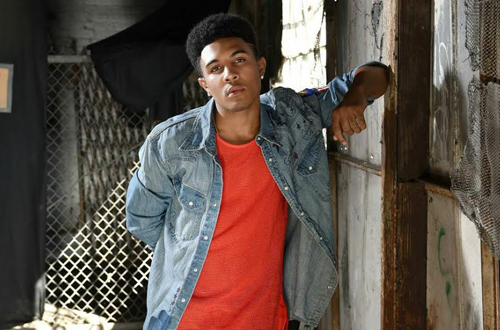 Rising R&B singer Anthony Lewis is taking things to the next level. While the young crooner found fame with his safe and loving '90s remake of "Candy Rain," the 18-year-old is now making a lunge for adulthood with his most recent release "It's Not My Fault" featuring T.I.
Premiering the official music video today, Anthony goes after a young lady that catches his eye. Hitting a few dance moves and shooting some sexy glances her way, he does his best to win her over before the party is done.
The song will appear on Anthony's upcoming debut album Five Senses.
Take a look at the visual below: