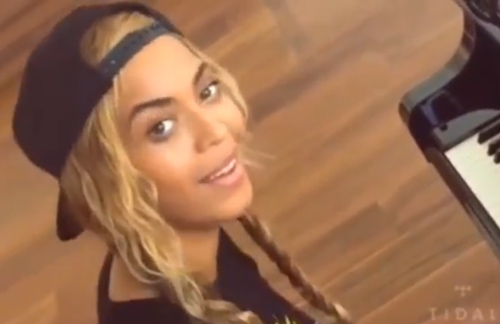 The TIDAL exclusives have begun!
In honor of their seventh wedding anniversary, Beyoncé celebrates her love for Jay Z with a brand new song called "Die With You," which she debuted on the streaming service. Wearing a Michael Jackson Thriller T-shirt and backwards cap, Bey performs the stripped-down song while playing the piano.
The tender tribute includes the touching lyrics: "I don't have a reason to be if I can't be with you" and "I live so I can die with you."
At the end, she gets up from the piano and screams, "Yeah!" Thank you," before the video cuts to the camera man, who turns out to be none other than Jay Z.
Watch Mrs. Carter's sweet serenade to her husband below!