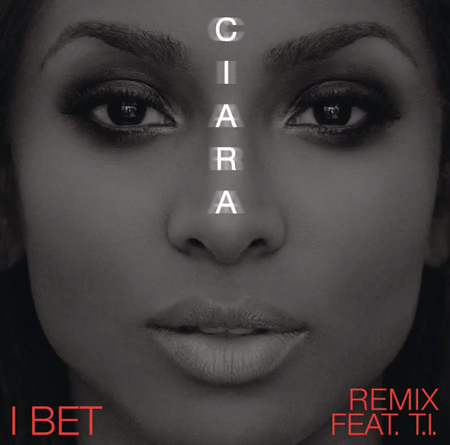 Ciara is prepping for the May 4 release of her anticipated sixth studio album Jackie.
The 11-track standard edition features the lead single "I Bet," plus appearances from Missy Elliott and Pitbull on "That's How I'm Feelin'." The deluxe version adds five tracks including two remixes to "I Bet" with Joe Jonas and T.I.  The later Cici is giving us an advance listen to now!
Flipping the track with an old-school bass style beat (think Ghosttown DJs) Ciara gives the heartfelt ballad a smooth bounce, while T.I. plays the ex she is singing about, stating his own case for their split.
The follow-up to 2013's Ciara, which she named after her mother, also includes contributions from Dr. Luke, Polow Da Don, Harmony Samuels, The Underdogs, Rock City, Ester Dean, and Diane Warren.
"I can now see the world through her eyes and I know what it's like to be a mom," Ciara told "Extra." "I am a mini Jackie and it's that simple."
On May 3, she will kick off her first tour in six years with stops in New York, Atlanta, Miami, and L.A.
Hear the new remix, and peep tracklisting below!
Jackie Tracklisting:
01. Jackie (B.M.F.)
02. That's How I'm Feelin' feat. Pitbull & Missy Elliott
03. Lullaby
04. Dance Like We're Making Love
05. Stuck On You
06. Fly
07. I Bet
08. Give Me Love
09. Kiss & Tell
10. One Woman Army
11. I Got You
Deluxe Edition
12. One Woman Army Intro
13. One Woman Army
14. I Got You
15. I Bet (Remix) feat. Joe Jonas
16. I Bet (Remix) feat. T.I.