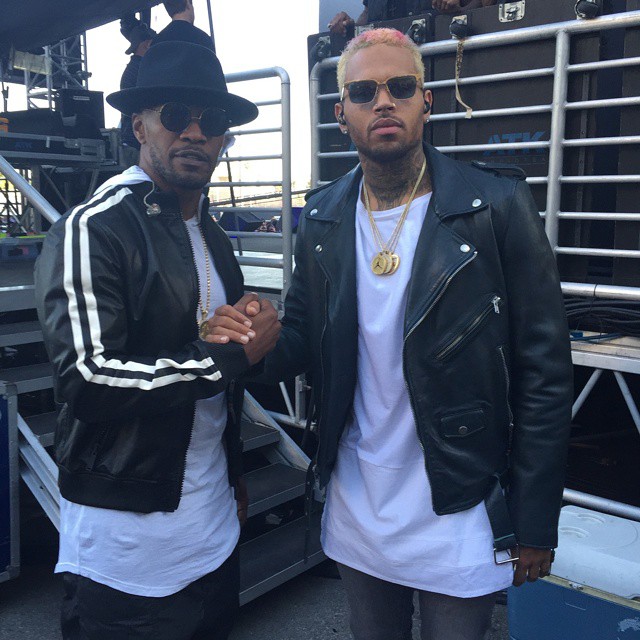 It's been five years since Jamie Foxx's last album, but the multi-talented star is finally ready to give fans some new music.   After performing the song for the first time at the iHeartRadio Music Awards last month, Foxx and Chris Brown hit the outdoor stage at 'Jimmy Kimmel Live' to perform the tune on Thursday night.
In addition to his performance, Jamie sat down with Jimmy for a chat about the upcoming album, which doesn't have a release date yet, but he assured fans that it is coming soon.  He also sang another one of the new songs a cappella for the audience, and as a comedic sketch to help open the show Jamie turned Tinder profiles into songs.
Check out his performance, album cover, and sketch below!