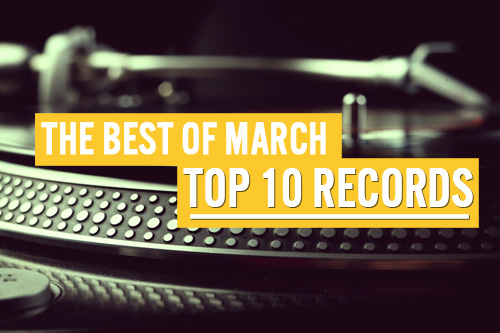 Whew! 2015 is moving as quick as the wind! It feels as if in just a blink of an eye, the month of March has come and gone and the first quarter of the year is now behind us.
If you've been following our lists, you'd know how much good music was brought to us in January and February, and we must say, March has been no different. From the return of Jill Scott and Jamie Foxx, to new sounds from Jhené Aiko and Jodeci, we were blessed with some music to carry us fully into Spring.  Although there weren't many major single releases throughout the month, the surprise mixtapes and EPs made up for it.  Anyways, quality will always supersede quantity in our humble musical opinion.
Ready to see what had us vibing out last month? Check out the "Best of March – Top 10 Records" below!
Jill Scott – You Don't Know
R&B vocalist Jill Scott finally surprised fans last month with something new and boy were we thankful!  Titled "You Don't Know," the blues infused single saw Jilly from Philly belting out to the world about what love is. Taking us back to the era of R&B heartbreak, the singer/actress gave us another soon-to-be hit to resonate with. Expressing the breakdown of what love encompasses, this one made our list for reasons that we shouldn't have to explain.