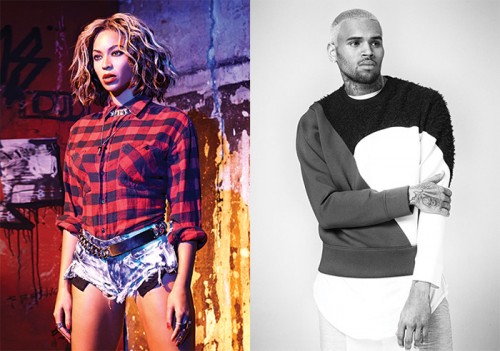 Well then! If you were wondering how R&B crooner Chris Brown has been dealing with all of the drama in his life, we're sure sticking to the music has been one of the answers.
Jumping on almost everyone's track, the singer has now tackled Beyoncé's fan favorite single "Jealous" and turned it into a duet. Coming in during the second verse, the "Autumn Leaves" singer coos out, "I see you tryna flex, so mad I'm drunk texting / Now I'm reminiscing how we fell in love in Texas."
While it's unsure if this is an official remix, it appears to be an unofficial leak.
UPDATE: Chris revealed that the remix was recorded for Beyoncé's "collaboration album," but it was never used. He may be referring to the Platinum Edition re-release of Beyoncé's album, which featured remixes from Nicki Minaj, Pharrell Williams, and Kanye West.
Take a listen to the surprise remix below!

Beyoncé feat. Chris Brown – Jealous (Remix)