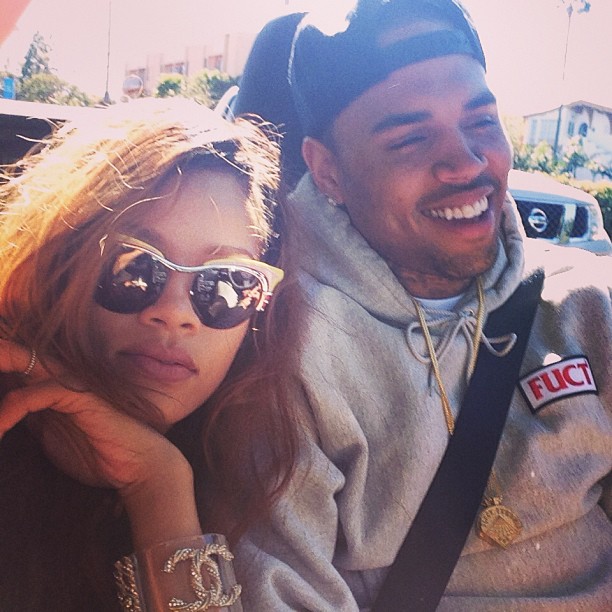 Chris Brown and Rihanna surprised everyone when they attempted to rekindle their relationship, and recorded new material together.  Out of that time came two collaborations, "Birthday Cake" and "Nobody's Business," but while Chris was in the early stages of his last album X, there was a rumor that he had recorded another new record with RiRi.
Now, it appears that collaboration, entitled "Put It Up," has hit the net!  The former lovers get intimate on the duet, swapping provocative lines over a snapping beat.
"I'm gonna explore all of your body," sings Rihanna, while Brown responds, "Treat me like I'm your property / I'm about to be your biggest fan."
This actually could have been a nice addition to X, too bad it didn't make the cut for whatever reasons… Check out their previously unheard collabo below!