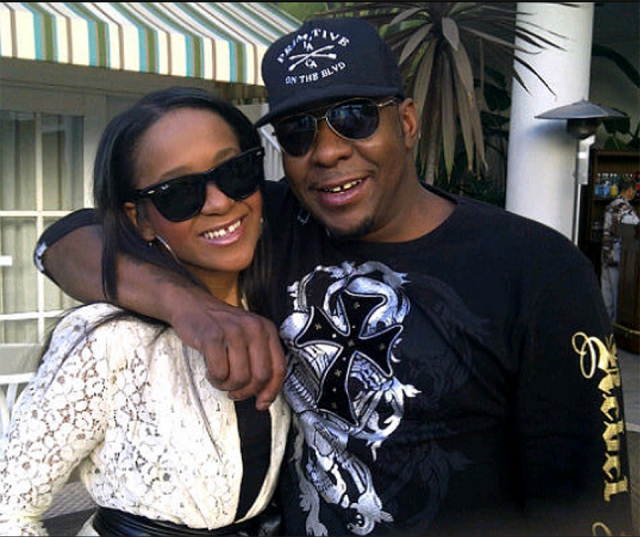 It appears that Bobby Brown shared a big announcement while performing in Dallas on Saturday night (Apr. 18). During a show at the Verizon Theatre the singer made a comment that alluded his daughter Bobbi Kristina has come out of her coma.
"Bobbi is awake. She's watching me," he said, drawing gasps and applause from the audience.
The family has not made any official statements regarding Bobbi Kristina's condition in recent weeks. Watch Bobby Brown's announcement in the video below:
It's unclear what Brown is really saying. On one had, if you take the first comment at face value it seems he's saying Bobbi Krisina is out of the coma she's been in since January 31st.
But when Bobby says, "She's watching me," it makes it sound like something other than consciousness.
[via TMZ]