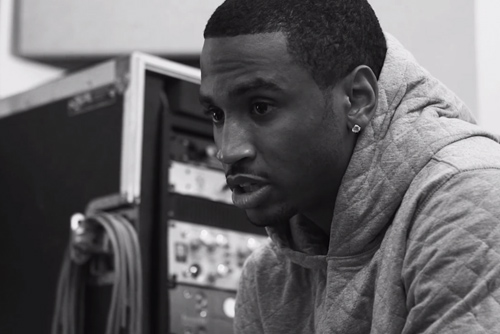 With the surprise release of his Intermission EP yesterday, R&B crooner Trey Songz has released an accompanying documentary to show his journey over the past year.
From heading up his joint tour with Chris Brown and opening up for Nicki Minaj on her Pinkprint tour to releasing his sixth album, Trigga, the talented singer has been keeping himself extremely busy. While that may be true, that hasn't stopped Trey from putting his fans first. Amping up for the release of his follow-up album, Trigga: Reloaded, on June 23, the VA native is prepping fans for what he has to offer.
Opening up the almost 25 minute documentary by writing, "A lot has happened in a year and after most recently completing two mega tours from the US to Europe, I felt re-energized by the love and wanted to share this glimpse of the journey while giving my fans some new music with "Intermission". The love I've received is beyond belief, I've attempted to reciprocate it by sharing this vulnerable yet genuine piece," Trey gives a transparent look into a portion of his life.
If you're expecting Reloaded to host all of the tracks from is predecessor, guess again. The album will feature all of the tracks that didn't quite fit the mold that its originating album was going for.