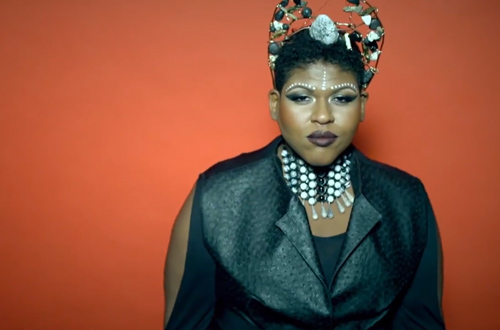 R&B songstress and accomplished songwriter Stacy Barthe is prepping for the release of her debut album BEcoming, and in doing so she has returned with a music video for the previously released song "War IV Love."
Putting everything on the line for a blissful romance Stacy sings, "I would suffer war if it meant victory was our love." And she brings her vision of victory to life in the new visual.
"I'm basically playing a voodoo priestess presiding over a marriage. I pretty much have suffered a war my entire life, me battling myself and the world, and then to end up with somebody that just absolutely adores you — I would suffer a war if it meant victory," she told The FADER. "I'm trying to get to the better place."
Stacy's BEcoming is executive produced by John Legend and due out later this Spring via Motown Records.
Check out her new video below: