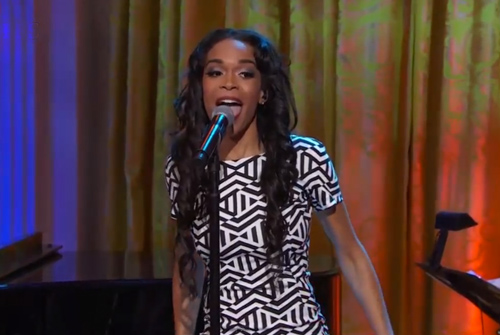 Hallelujah! Michelle Williams is making Godly moves with her famed gospel single, "Say Yes."
Fresh off of the heels of the surprise accompaniment of Kelly Rowland and Beyoncé at the 2015 Stellar Awards to perform the same single, the talented songstress has now amassed the applaud from President Barack Obama and First Lady Michelle Obama.
Dressed in a black and white pencil dress, the singer began her set by stating, "I'm simply here to encourage everybody – everyone in America – that's watching, that when Jesus says yes, nobody can say no. That when God is for us, who can be agains us?"
Amping up the crowd of notable figures, Michelle looked to be having more than a good time.
Catch her performance below: