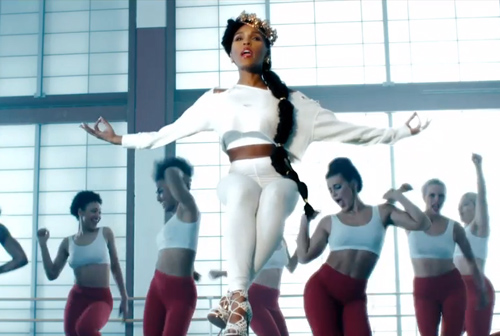 Following the release of the song only 2 weeks ago, incomparable songstress Janelle Monae and new artist Jidenna have now brought forth the accompanying visual to the bouncy new single "Yoga" for your viewing pleasure.
Looking heavenly in all white, the talented singer and rapper stretched it out by throwing down some mock-worthy moves. Appearing to be more than a fun time while shooting, the video will have you running to your nearest place of peace to amp up your zen-like poses.
Ready to get into Janelle's workout plan? Press play below!