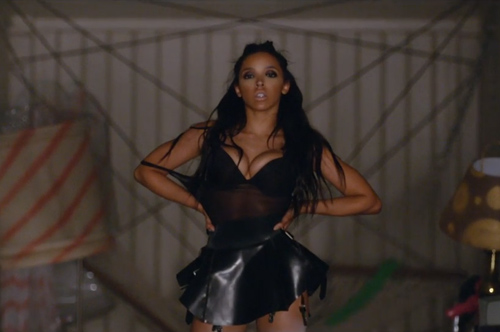 Tinashe is puttin in that work!
After giving fans her DIY video for "Bated Breath" the sizzling singer heats up our screens with the industrial themed visual for her new single "All Hands on Deck." Filmed on and around a cargo ship container lot, Tinashe sheds anything that was left of her good girl image as she flexes seductive dance moves for the camera.
"Wasted heart, you took the last bit of love I've ever had / You took a good girl and you turned me oh so bad / Kiss the old me goodbye she's dead and gone, dead and gone," she sings.
Tinashe will perform the new single on "Conan" tonight at 11pm. Last month she released her surprise mixtape 'Amethyst,' and while continuing to promote her debut album Aquarius, she is already working on her sophomore LP.
Watch the dance-heavy new video below: