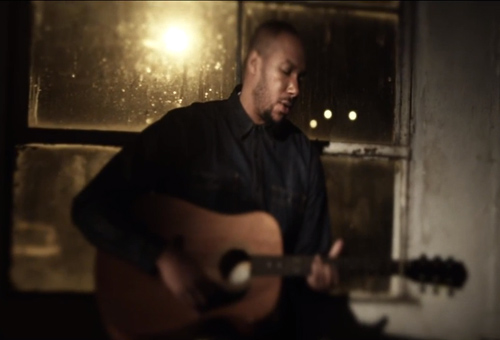 Talented artist Lyfe Jennings is wasting no time getting back in the groove of things. Following the release of the single "Pretty Is," the crooner is hitting hard with the melodic single, "Gold."
Serving as one of the last decades most multi-talented R&B artists, Lyfe took it back for his fans with this one. While "Gold" may seem as if it's a heartfelt single that is just getting to see the light of day, hardcore fans of the singer will recall that it is indeed a song that he's performed during his past live shows. "Gold is a song for my true Lyfe fans," shared Jennings, "I used to perform it when I first started but I never finished it.  I wanted to do this for those folks that supported me from day one and finish the song to say 'Thank You'," he told Centric.
The video, which is an ode from the singer to his younger self, shows him flashing back to the tougher days of his childhood supplying advice for him to live by. "The concept of the video is me talking to my younger self. There are consequences in everything you do. The gold, or the beauty in that is the lesson you get from it. The things you say, the things you do, you can't take it back. All you can do is be better."
Lyfe's new album TREE OF LYFE is slated to be released June 23 and will feature both recently released singles.
Watch the new visual below: