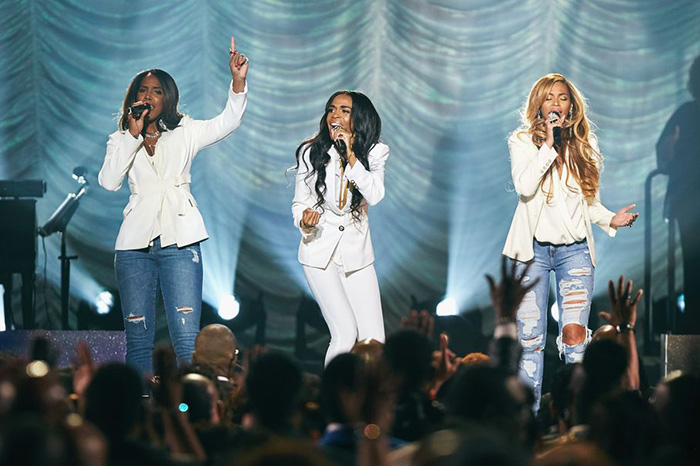 You heard about it, now it's time to watch the surprise reunion of Destiny's Child!
The 30th Annual Stellar Gospel Music Awards aired on Easter Sunday and as previously reported the ladies of Destiny performed together for the first time since Beyoncé's Super Bowl XLVII halftime show in February 2013.
Michelle Williams kicked things off with the gospel number "Always Remember Jesus" before being joined by Beyoncé and Kelly Rowland for their upbeat gospel collaboration "Say Yes," off Michelle's album Journey to Freedom.
"If you love the Lord, we want you to put your hands together!" said Bey, who caught the holy spirit, whipping her hair and stomping her feet.  Kelly showed off her powerful pipes and post-baby body, and Michelle was brought to tears as the audience roared with applause during the grand finale.
Michelle also picked up her first Stellar Award for 'Video of the Year' for "Say Yes."
Watch their surprise performance below!