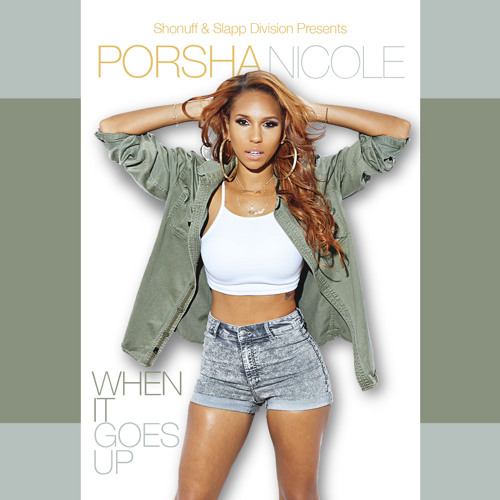 Up-and-coming artist Porsha Nicole is a fighter. In celebration of the 1 year anniversary for a successful surgery to remove a brain tumor, the 25-year-old Tampa native debuts her breakout single "When It Goes Up," produced by hitmaker Shonuff.
As the first artist on Shonuff & Slapp Division, the singer looks to get us ready for summer with the bouncy jam "When It Goes Up."  Standing up for herself and all the good girls, Porsha lets her man know that other chicks might try to holla at him, but she will be at home holding him down.
"Yea you got a winner, and this is the beginnin' / So you know you got a real one / Before you get amnesia, I need you to remember, that I'm still that one," she sings.
Turn up with Porsha below: