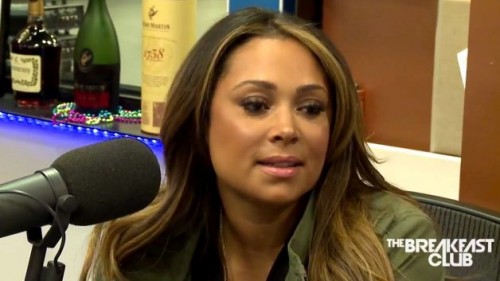 While we await the release of her sixth album, Love Life, to hit shelves on June 9, we've been appreciating all of what Tamia has been giving us as a holdover.
Delivering a new single titled "Stuck With Me" earlier today the artwork to the album, the songstress also stopped by Power 105's famed morning talk show, The Breakfast Club. Discussing her upcoming album and her move back to a major record label, Mrs. Hill let the crew know that she's indeed enjoying life right now.
Also touching on being an original basketball wife, her relationship with Grant Hill and their kids, her sound in R&B, her connection to fans, and more, Tamia gave a graceful interview and made us want the album more than we already did.
Catch her sit down below: