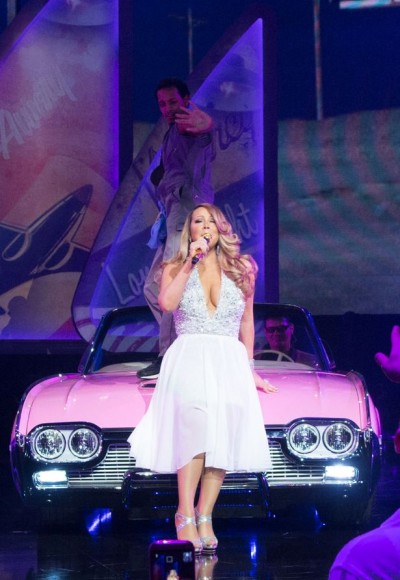 She got that old thang back!
While recent performances of legendary singer Mariah Carey have been said to be less than her usual perfection, the top-notch diva is back to prove that she's still holding her crown high. Kicking off her Las Vegas residency at The Colosseum at Caesar's Palace, MC performed all of her #1 hits as fans gazed on.
Pulling out all the stops and looking glamorous while doing it, Mariah surely put on a show to be remembered. Performing her hits from "Vision of Love" to her newest release, "Infinity," the songstress had props upon props to help get her point across during the two-hour set. Pulling a yellow jet-ski to take us back to 1997's "Honey," a pink convertible for "Dreamlover," and of course, her glittery gowns and big hair, Mariah's stint in Vegas seems to be a good place to promote the new album – which is due out on May 18 – as well as her reign as one of the best vocalists.
Take a look at a few clips below:
A video posted by gerrick d. kennedy (@ix_xxiv) on