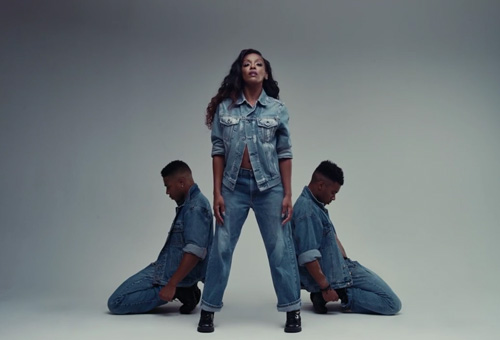 DAWN is back and continuing to advance her visuals to another level. Collaborating with director Monty March, the singer brings the song "Titans" to life in a double featurette, as the 7th video from her latest album Blackheart.
The dance-heavy visual delivers unique visual effects as her backup dancers transform into onyx obsidian titans while a diamond encrusted Dawn dances between them. Dawn then becomes a digital mo-cap form, swaying her body as only she can – in a new wave of digital art created by Wicked Liquid FX.
Then it's all sex and sass in the smoky second portion for new single "James Dean," which is available on iTunes now. Dawn fittingly wears a James Dean t-shirt and rocks her own new eyewear line Black Era Shades.