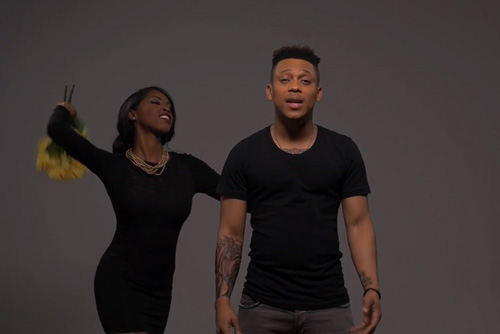 Singer/songwriter/musician Kameron Corvet kicks off this beautiful Wednesday by premiering the music video for his brand new single "Nothing At All," produced by Grammy-nominated producer Pierre Medor, the first release off his forthcoming EP 'Due Process.'
The visual, directed by VICENTE, presents a different approach to the highs and lows of a relationship with an unhappy spouse. Using creative props, a great sense of humor and by removing the element of "background," the focus of the video is on the subjects. We see how relationships can go back and forth when communication and interaction are confused for one another.
"I've experienced relationships in my personal life that have dissolved because of pride and an unwillingness to reconcile," explains Corvet, who admits this single was influenced by those relationships. "Nothing At All" is my attempt to rewrite the endings of those breakups."
Check out the video below, and you can pick up the single on iTunes now.
For more info you can follow Kam on Twitter and Instagram at: @kameroncorvet