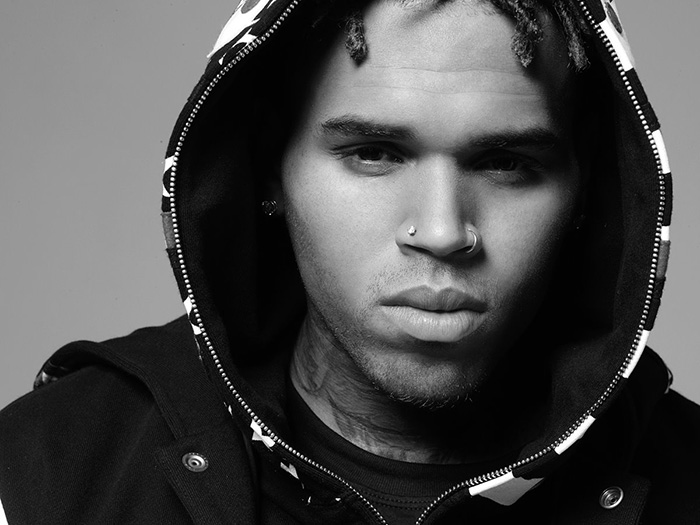 Fresh off announcing his "One Hell of a Nite" tour, Chris Brown called into "On Air with Ryan Seacrest" on Tuesday. The R&B superstar opened up for the first time about fatherhood and his recent blowout with ex-girlfriend Karrueche Tran.
Earlier this year, it was revealed that Breezy was the father to a baby girl named Royalty, who recently turned one. Following the shocking news, Karrueche broke up with him.
Last week, he confronted his ex at a Hollywood nightclub, but their reunion ended with an intense fight. So is a reconciliation still in the future? "I'm going to be honest and be a man about it and just take it one day at a time," says Chris.
For now, he's focused on being the best father he can be, and his U.S. tour, which kicks off Aug. 12 with special guests Kid Ink, Omarion, Fetty Wap, and Teyana Taylor. There might even be more new music on the way, as he slightly mentions some upcoming summer releases.
Check out the interview below:
On Fatherhood: "There comes a time when people kind of have to grow up and become more of an adult and take on different responsibilities. I think this was just a blessing in disguise with my daughter because I get a chance to look at her and teach her the right path and also be a father in my daughter's life. Just to see a smile on her face—just to see the littlest things—is emotional for me, so I just love that aspect of being able to be a father now."
On Relationship with Karrueche: "I'm going to be honest and be a man about it and just take it one day at a time. I can't promise anything and I can't jump over the moon, but it takes time for all wounds [to heal]. I take full responsibility for my actions and things that I've done in the past. I feel like it's just a time thing."
On Whether He Still Loves Karrueche: "I'm not a hateful person. Of course I still love her, but mentally right now, I think everything takes time. I just need to focus on being the best father I can be."
On New Tour: "It's going around summertime, so I feel like that's the best time for people to kind of have the greatest experience of their life. I just got off tour maybe a couple months ago, but we're going to go right back out because I got so much new material and new music that's coming out for the summertime. I think it'll be good for just people to have fun and [I want to] put smiles on people's faces when I'm out onstage."