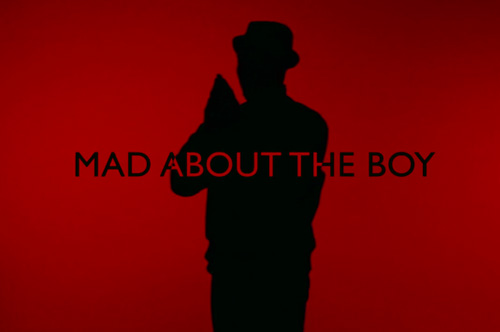 Up and coming UK based artist Azekel returned last month with the spellbinding new single "Mad About The Boy," and now the multi-talented artist has released the music video.
The single expounds upon his progressive sound, while delivering a concept that is oh to common to many in a rebound relationship.
"This is a song inspired by a situation I was in with a girl," he explained. "It's my reflection on the rituals of trying to get someone to reveal their true feelings for you."
As he does by confronting his girl about her feelings for him based on a past lover, and just when you assume this is a singular perspective, Azekel is joined by female singer Shanaz Dorsett to contribute the proper dialogue a couple would go through.
"There's no tryin to fight it / Come on babe just let it flow / There's not tryin to hide it / Let's make a move before this time goes," he sings over the pulsating synth-heavy track.
Following a similar design to the video for his breakout 2014 single "New Romance," the visuals for "Mad About The Boy" focus on Azekel's shadowy profile, flipping between performance and a spinning record.
The song is the first single off his forthcoming EP 'Raw, Vol 1,' which is due out July 12 via Thunderlighting Recordings. Check out the video below: