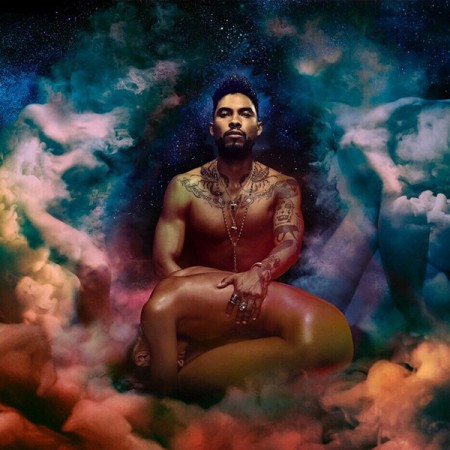 In less than 3 weeks, Miguel will return to our speakers with his third effort, WILDHEART.
Led by the tantalizing single "Coffee" the upcoming album has everyone ready to update their bedroom playlist. Hitting shelves on June 30, the LP well host 13-tracks with only two features – one from rapper Kurupt on "NWA," and the other from the talented Lenny Kravitz on the potential second single, "Face the Sun."
Getting raunchy on the sexy tracks "Flesh" and "The Valley," we're sure this album will serve as a proper and effective follow-up to 2012's superpower sophomore album Kaleidoscope Dream.
Take a look at the tracklist below!
WILDHEART Tracklisting:
01. A Beautiful Exit
02. Exit
03. The Valley
04. Coffee
05. NWA feat. Kurupt
06. Waves
07. What's Normal Anyway
08. Hollywood Dreams
09. Destinado a Morir
10. …goingtohell
11. Flesh
12. Leaves
13. Face the Sun feat. Lenny Kravitz