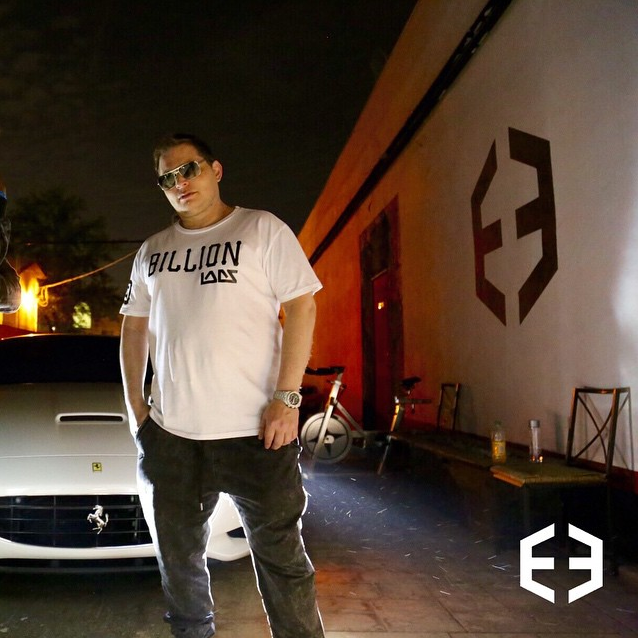 Grammy-nominated producer Scott Storch has been going through personal issues for quite a while, and those issues have led him to file for bankruptcy.  But, while he attempts to pick up the pieces of his famed career and businesses, the fact remains he is still a super talented musician and producer.
Early Wednesday, TMZ reported some details behind his bankruptcy, which go as crazy to say he blew through $30 million just on drugs, but it was more like poor decisions fueled by drugs, a statement that really shouldn't be news because Storch previously claimed this back in 2009 as well. However, the producer has been working, and he might have spilled the beans about a new album from one of R&B's biggest stars.
Talking further with TMZ, Storch claims that Rick Ross, Chris Brown and Tyga are his meal ticket out of bankruptcy. He revealed that he has recorded some hot tracks with all of them, and he has a record with Chris Brown and Tyga that is off Brown's new album, which as he claims, is coming out late summer!
This is interesting news, because we already heard Chris hint that there was new music on the way, and his big "One Hell of a Nite" tour kicks off August 12. A few previously unreleased records from Brown leaked earlier this month, but today a brand new song titled "Liquor" was officially released to radio.
But, Brown isn't the only R&B singer that Storch will be working with, he also revealed to TMZ that he has now signed Mario to his new record label CCS. The singer recently went independent, after parting ways with RCA Records, and most recently released the single "Fireball." That should be an interesting partnership, and we are always ready for new music from Mario.
At this time we can only speculate if Chris Brown really does have a whole new album dropping in August, or if it could be a re-release of his last LP X. Which was quite a strong body of work from Brown, who has really turned his life around after finding out about his young daughter Royalty.
UPDATE: What perfect timing, while finishing up this post Billboard officially announced that a rep for Brown has confirmed his seventh studio album will be fact be released this fall! There are no further details yet, as it is currently untitled, but the song "Liquor" is the first official release off the project.