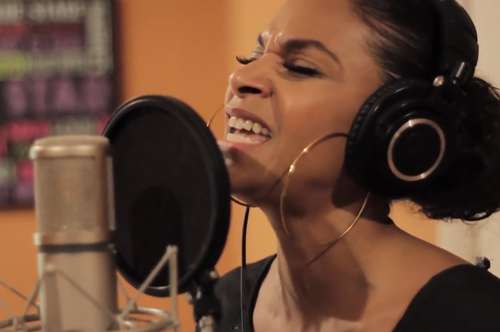 It's been 11 years since Teedra Moses released her classic debut album Complex Simplicity, and fans can't wait for her official sophomore album Cognac & Conversation, which is finally going to be released on August 7.
As she continues to promote the forthcoming LP, the soulful songstress gives her supporters something to feast their eyes and ears on with an exclusive acoustic cover of Unknown Mortal Orchestra's 2013 cut "So Good At Being In Trouble."
Filmed at Studio 504 in Miami for the UK's Amaru Don TV, the singer delights with her velvety vocal and sultry cadences.
In addition, Teedra recently recorded a special interview video with Essence in anticipation of her performance at this year's ESSENCE Music Festival. Being from New Orleans herself she spoke about her upbringing, shared some personal memories, and talked everything that is so special about being from New Orleans.
Watch Teedra's special performance and interview below: