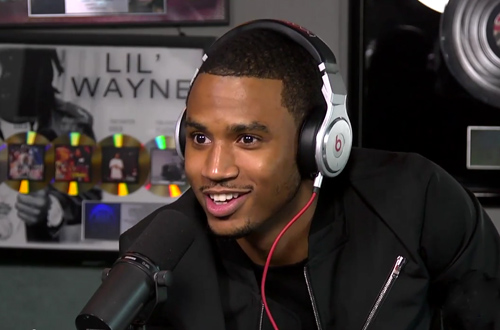 Trey Songz is celebrating the release of TRIGGA Reloaded today, and in typical album promo the R&B heartthrob swung by both Hot 97 and "The Breakfast Club" on Power 105.1 while in NYC.
Having a more serious discussion with Ebro In The Morning, Trey and the crew talked about the big debate of removing the Confederate Flag and the tragic events in Charleston. He also explained how he established a touring brand for himself and why that is so important for artists. Trey touched on the current situation of R&B being played or not played on certain radio formats, why he thinks certain artists are getting ignored, and what he tries to do to reach both audiences.
Things got lighter though when Trey admitted to having to talk multiple DNA tests because women would claim he was the father of their children.
In addition, while visiting 'The Breakfast Club' Trey talked about touring with Chris Brown and his fellow singer's current situation/drama, wanting to have kids of his own, rumors about marriage, and more.
Watch both interviews below: