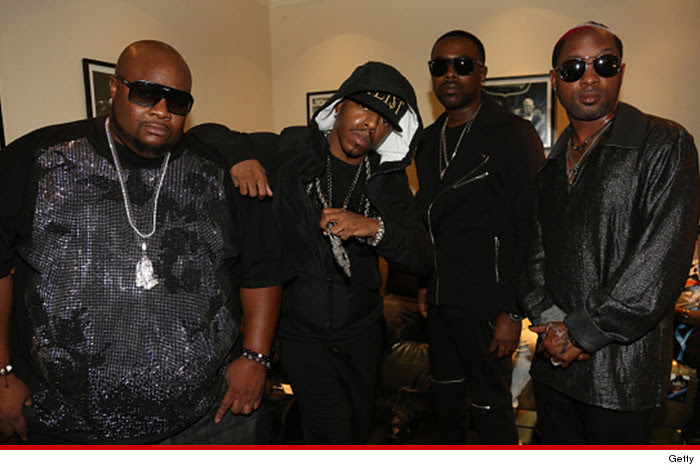 If you forgot Dru Hill and Sisqo put out comeback albums, there's a good reason – because the R&B stars say their record label botched the whole deal and cost them millions in the process.
TMZ has reported that according to a new lawsuit, Dru Hill and its thong loving frontman signed separate deals with Kedar Entertainment Group back in 2009. Dru Hill would release 2 albums, and Sisqo would also drop 2 solo albums.
Sure enough Dru Hill's InDRUpendence Day came out in 2010 and Sisqo's Last Dragon came out earlier this year. Neither burned up the charts, and the artists say that's because KEG got chintzy.
They say the label promised to spend $300k on marketing, but failed to buck up. In the suit, Dru Hill also says they got shorted on royalties – never seeing a dime.
Sisqo and his band mates are both suing to get out of their contracts and for a million dollars each!