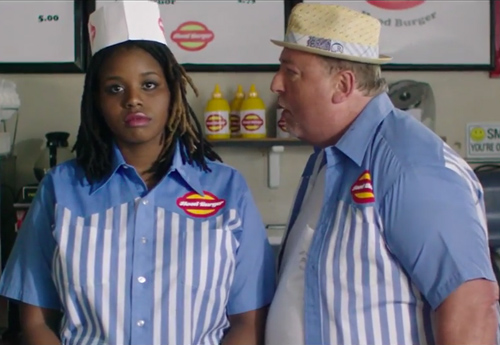 PJ is a rising singer/songwriter, who has been buzzing since writing with such artists as Chris Brown, Trey Songz, B.o.B, Wiz Khalifa and more. On her latest single she teams up with platinum producer/artist Hit-Boy for "I Mean It," off her debut EP 'Walking Around Pools.'
Now, the Atlantic Records signee comes through with the Psycho Films-directed music video inspired by the movie Good Burger, as PJ proclaims she will do whatever to follow her dreams and leave her crappy job.
"When I say I want it all, n**ga I mean it / When I say I won't stop for nobody, n**ga I mean it / Just me, I mean it," sings PJ.
Watch the video below: