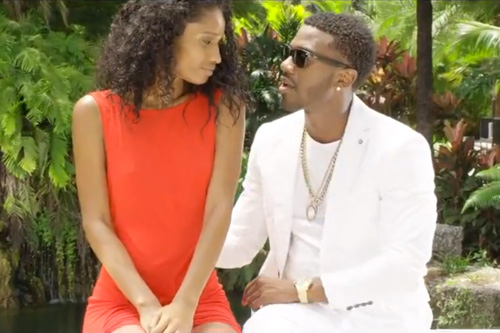 Ray J is smitten for some fine sistas in the music video for his new single "Brown Sugar" featuring Lil Wayne.
Set against a lush backdrop, the visuals find the "Love & Hip Hop" star surrounded by bikini-clad babes and waterfalls. Weezy makes a cameo to kick his verse and enjoy the scenery, but is noticeably frustrated with his Apple Watch. The two meet up at a party in paradise with some caramel cuties in the final scene.
Ray J will release his new album through Fifth Amendment/Knockout Entertainment/eOne Music later this year.
Peep the new video below: